Emergency & Critical Care
Being the pioneer in Emergency care, Fortis provides the highest levels of skills and expertise in Emergency. 24 hrs emergency services are available under the supervision of emergency and critical care specialists along with the facility of ALS Ambulance. We have the facility of Stroke Physicians to manage strokes and Cardiologists to manage heart attacks round the clock.
Services Available
Advance management of Trauma & Accidents
All types of medical & surgical emergency services
Advance management of heart attack patients & brain strokes
Find a specialist at Fortis Kangra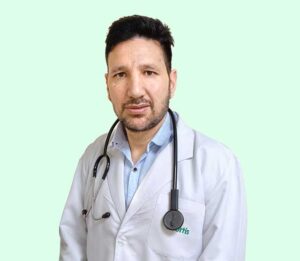 Resident Emergency Medicine Jan 2017-Jan 2020 Narayana Hrudayalaya Hospital, Bangalore.
Full Profile »